HELLA HANGERS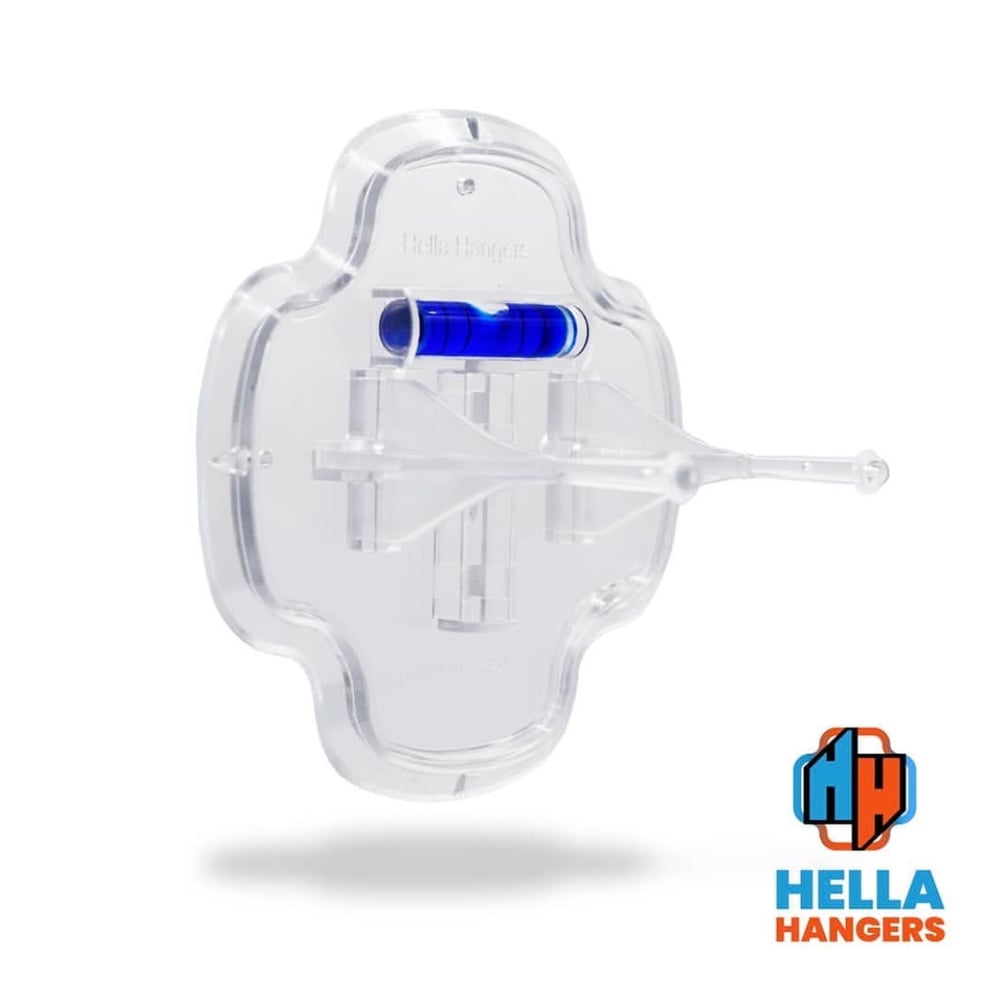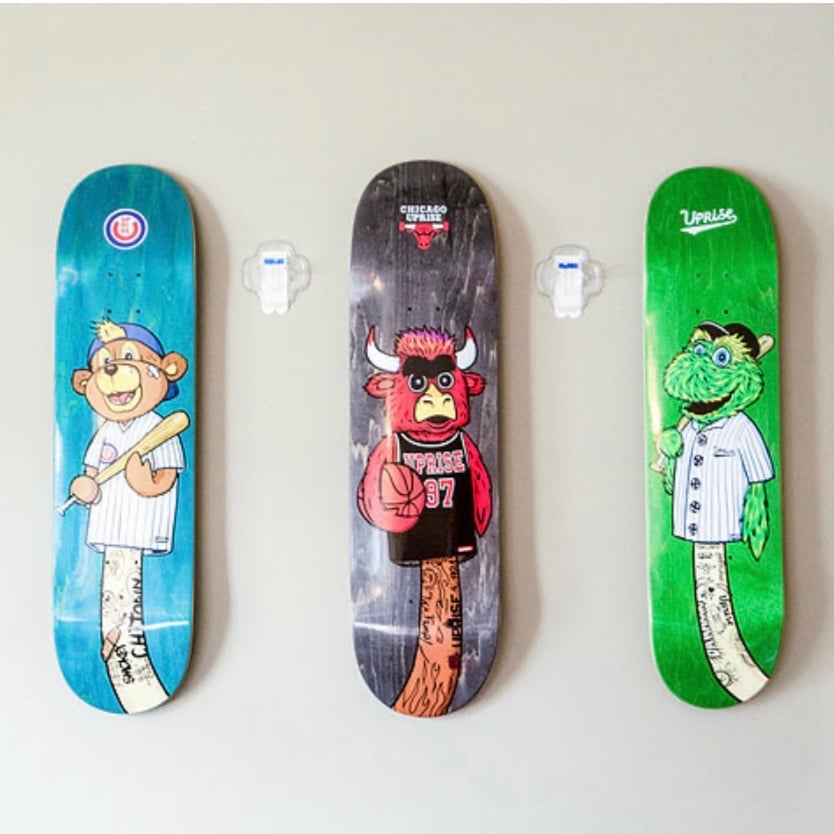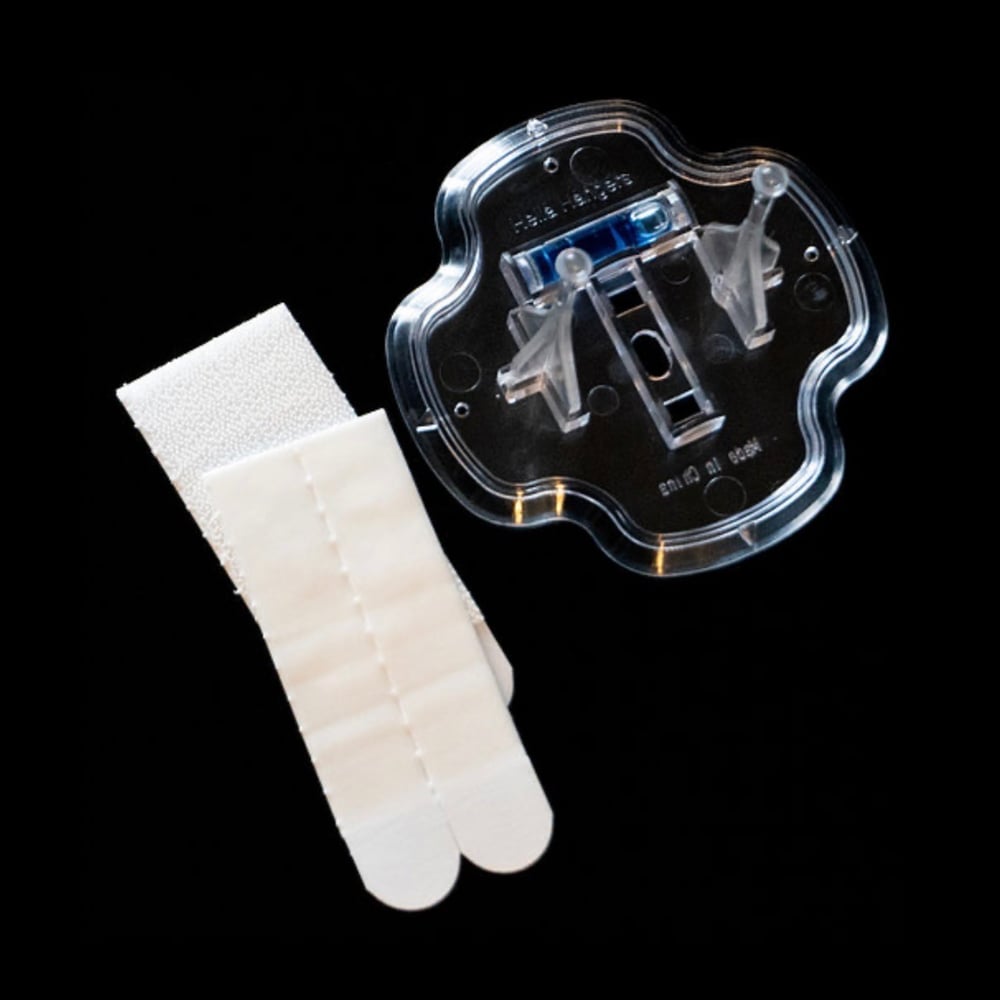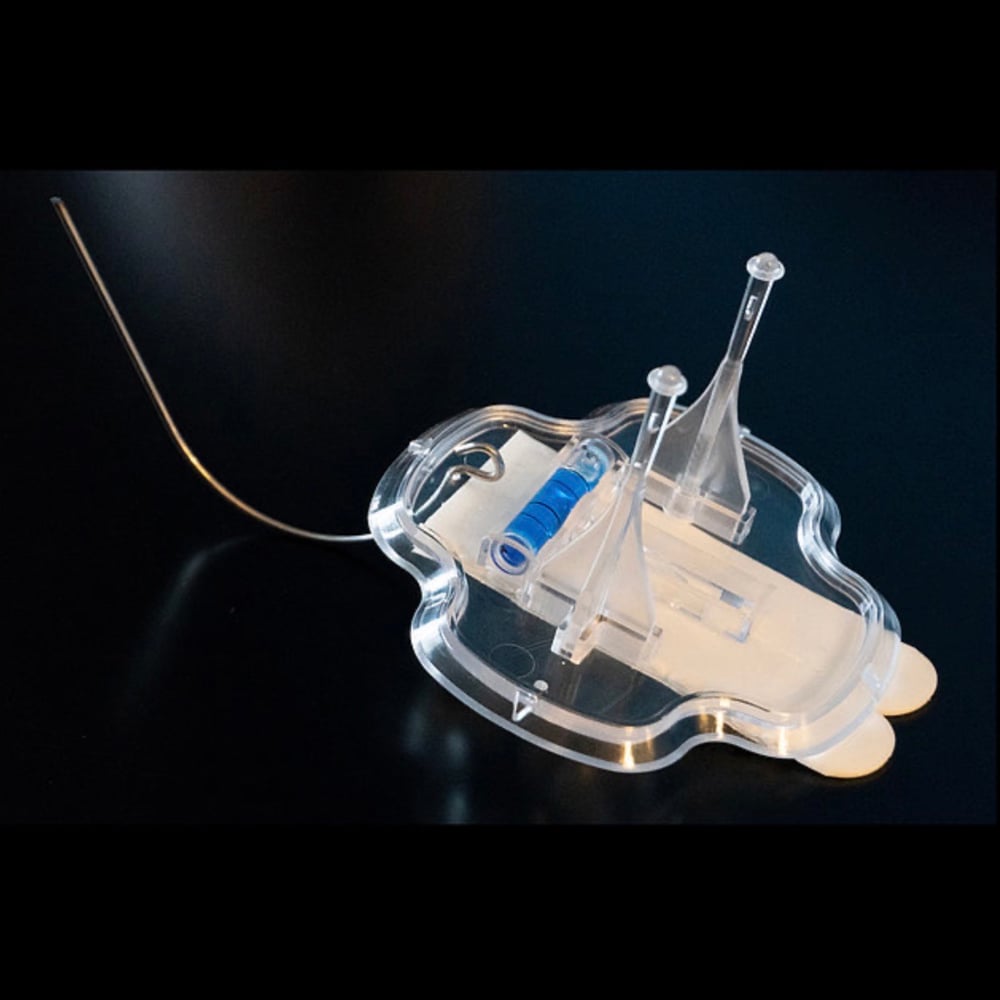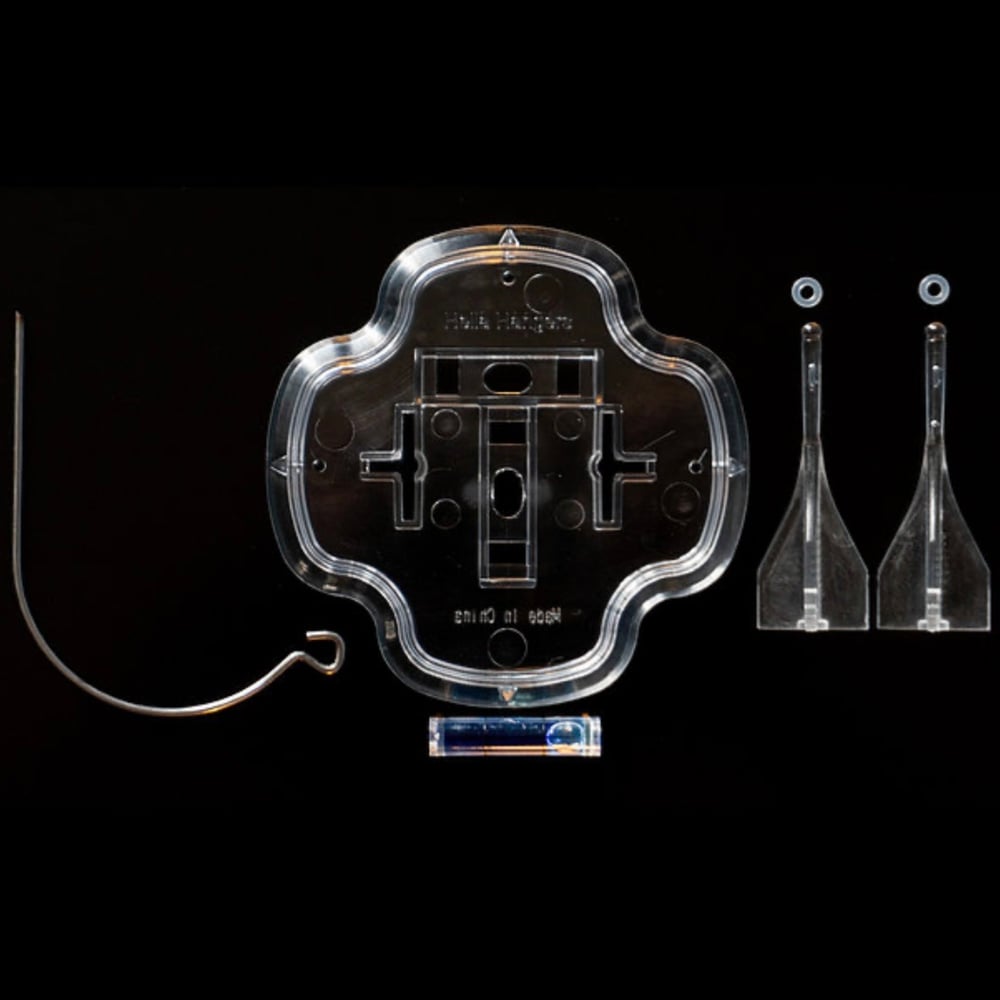 THE WORLD'S BEST SKATEBOARD DECK HANGER.
Engineered to solve the problems encountered when hanging skateboard decks, the Hella Easy Hella Hangers, when combined with stretch and release adhesive strips, allow you to hang your skateboard deck easily without needing any tools and without damaging your walls or board.

Includes:
1 clear hanger base
2 clear support pins
4 O-rings
1 bubble level
1 Hella Hook
2 pairs of adjustable stretch and release adhesive strips.
Instructions
Stick 2 pairs of adhesive strips to hanger base.
Step 2: Stick hanger to wall by pressing hanger rmly against the wall for 30 seconds to engage adhesive, let cure for an hour before hanging skateboard deck.
Step 3: Install the Hella Hook through the top hook hole of the hanger base and into the drywall.
Step 4: Hang skateboard deck on hanger.
Step 5: Install O-rings into the manufactured grooves on the ends of the support pins.
*A screw can be used as an alternative to using adhesive strips and the Hella Hook. Screws not included.
Notes / Prep
Wall must be clean prior to sticking adhesive strips. Clean wall with rubbing alcohol, not water or household cleaners.
Wait 7 days after painting before applying adhesive strips to wall.
To remove the Hella Hook, grab the hanger near the hook and pull the hanger away from the wall and towards you. This action will partially remove the hook. After the hook is partially removed, grab the hook directly to twist out of the wall.
2 hangers are needed in order to hang a skateboard deck horizontally.
Use 1 support pin per hanger if you desire to hang a skateboard deck at an angle, such a 45 degree angle.
Always keep the adhesive strips in the vertical direction when applying to the wall (long ways from the door to the ceiling).
The Hella Hook is to be used together with the adhesive strips only. Never use it independently to mount the hanger to the wall. In case of adhesive strip failure, change the strips immediately.