SHREDKNOT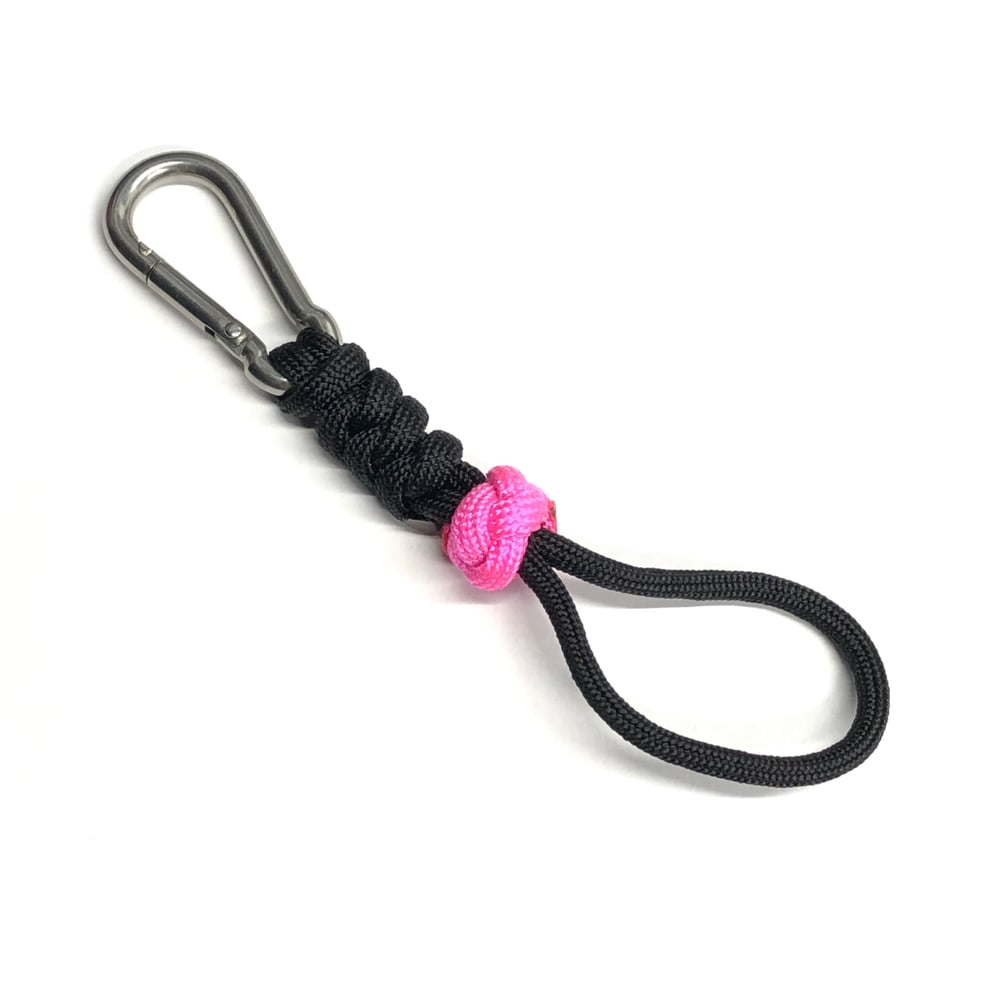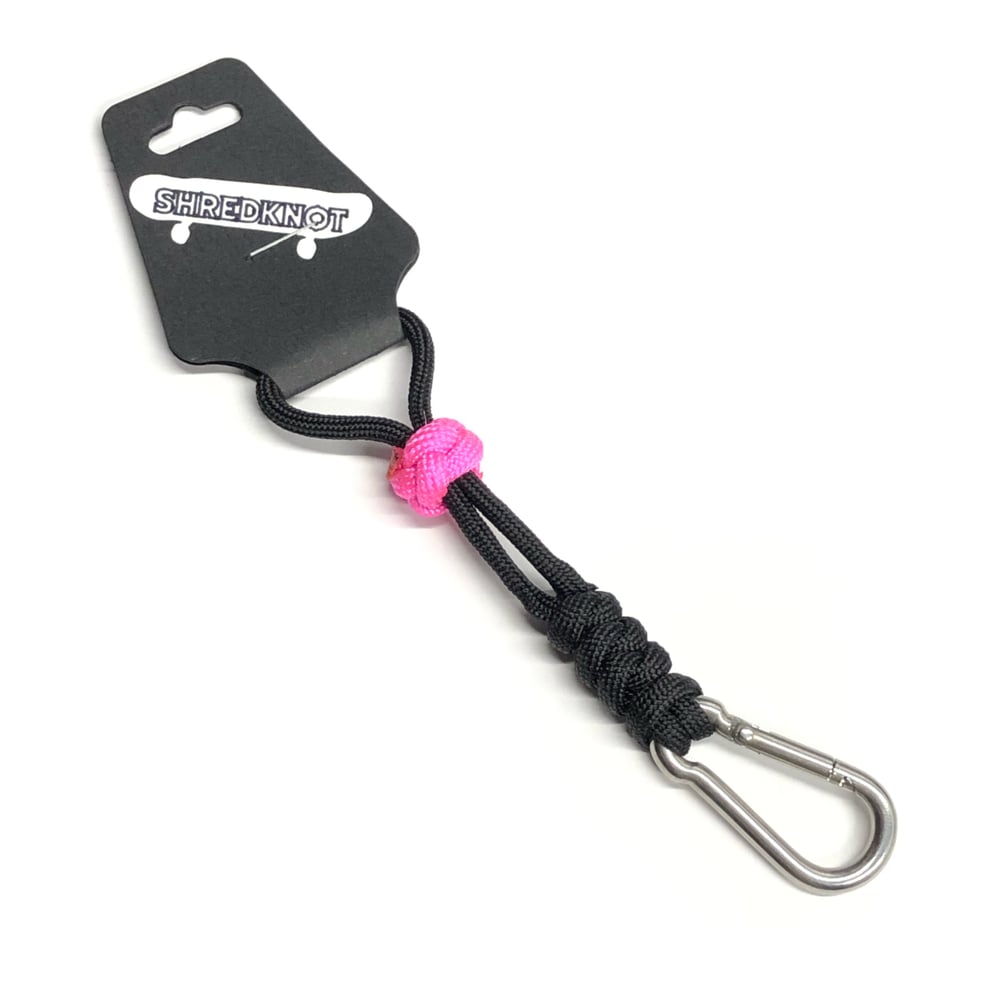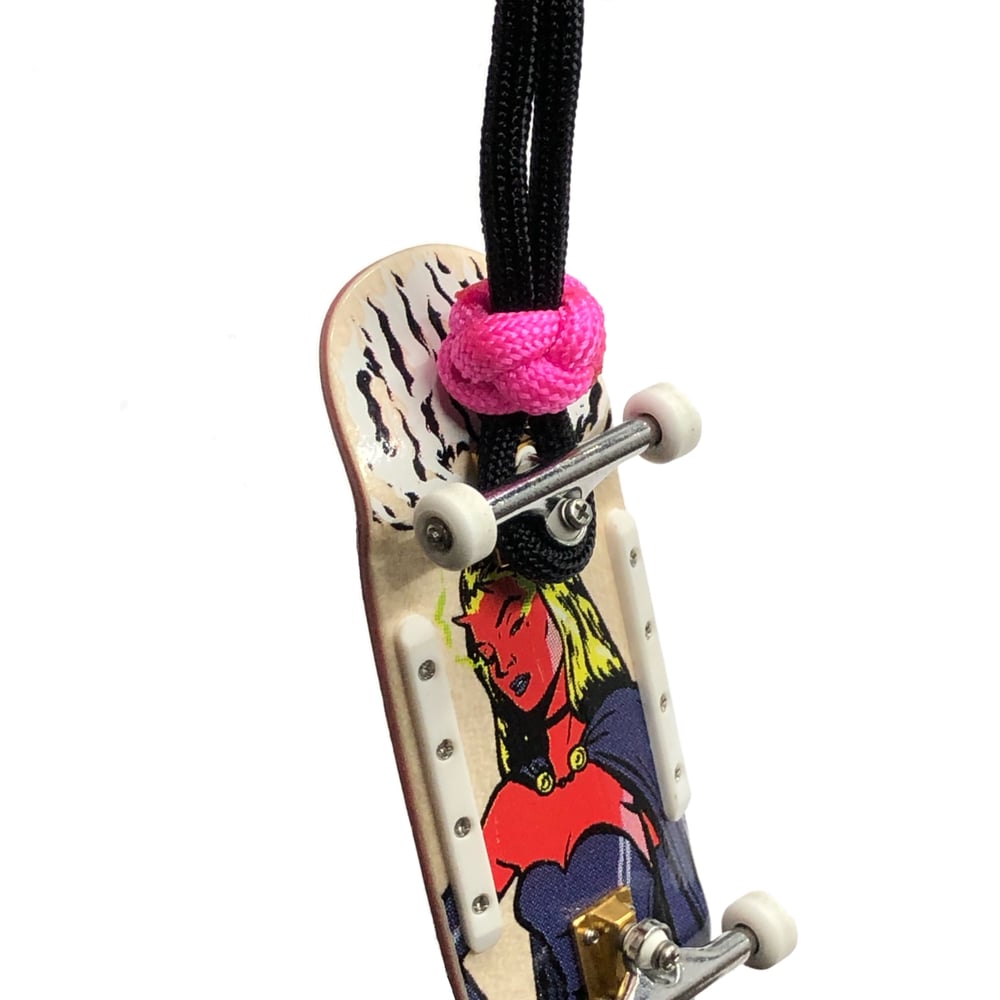 Keep your fingerboard on you at all times with the ShredKnot! Clip it to your belt loop, backpack, etc!
This is the classic Shredknot in a black and pink colorway. It features a durable silver carabiner with high quality paracord.
Simply put your truck through the loop and slide the knot down to secure!
Want a custom color ShredKnot? Go follow @shr3d_stuff on Instagram, go to the website link in his bio, and order there. He has custom color and clasp options. Use discount code CHEMS on his website for $10% off!
The fingerboard shown is only for demonstration purposes and is not included