BLACKRIVER STREET DOGS WHITE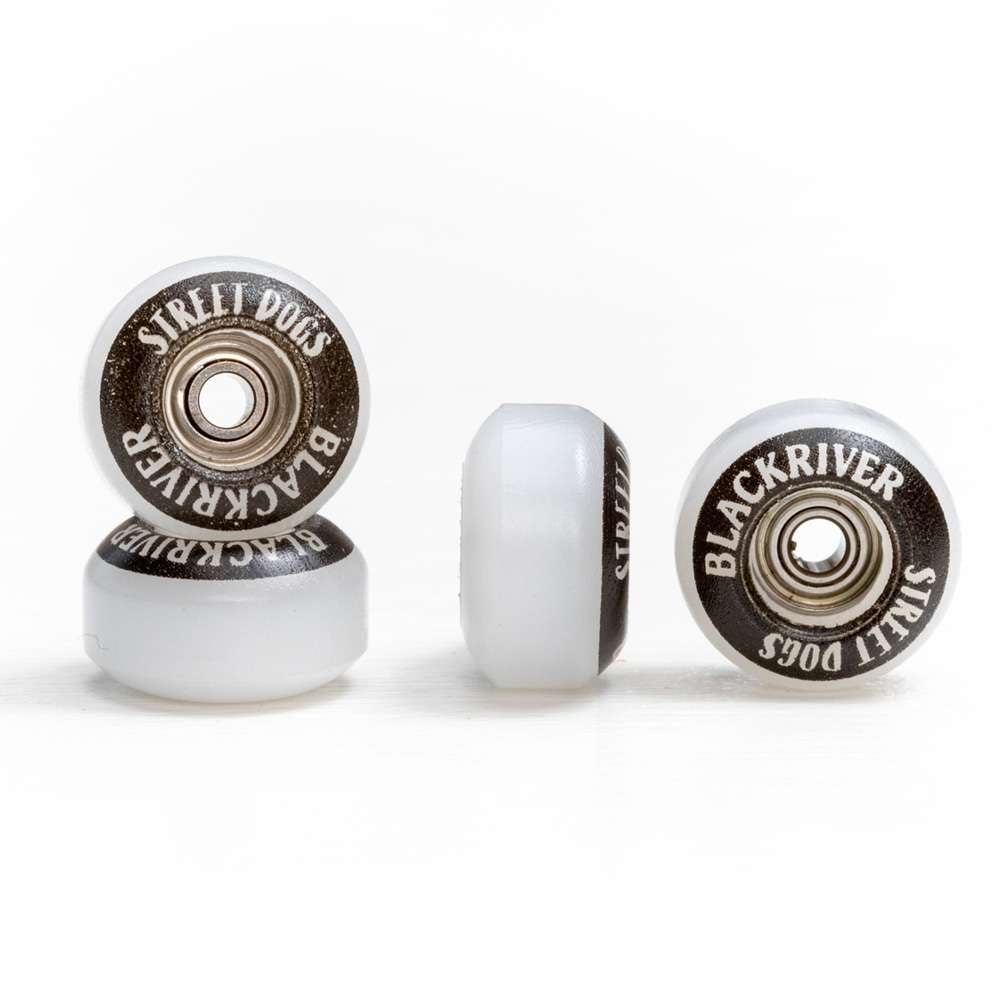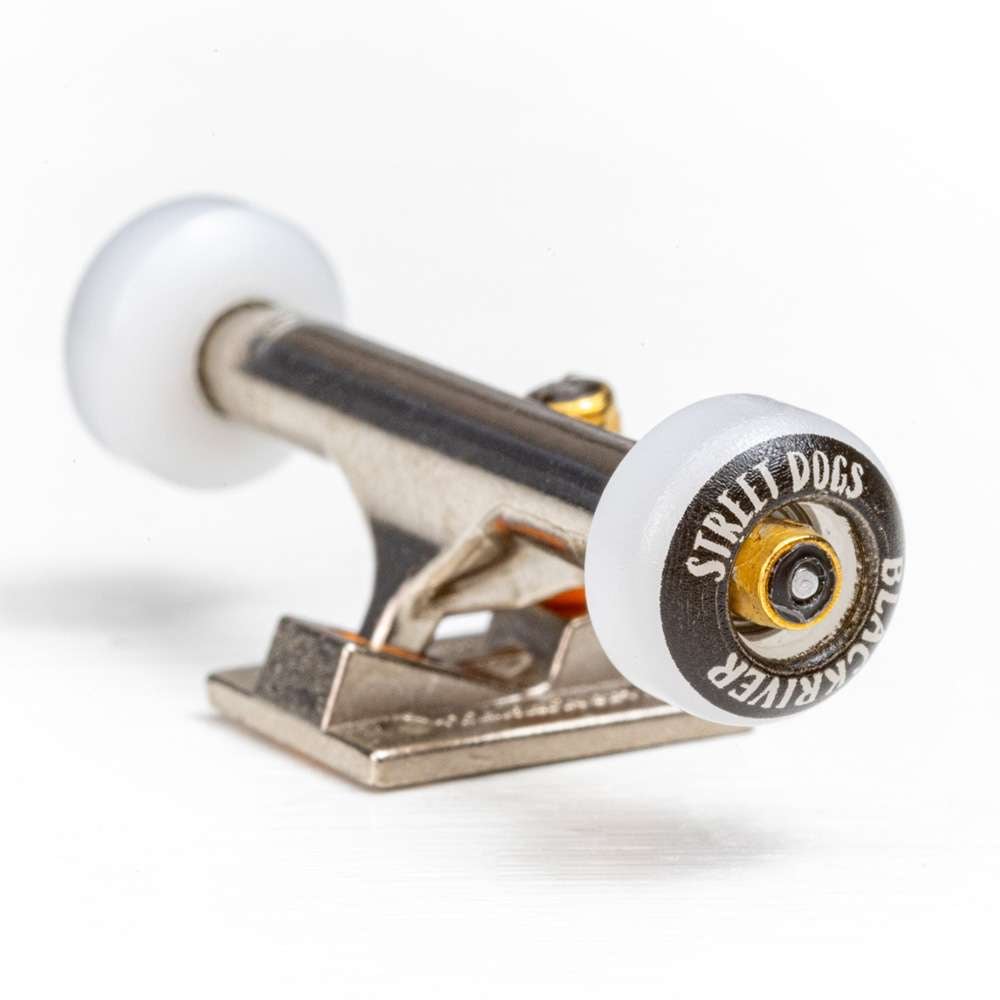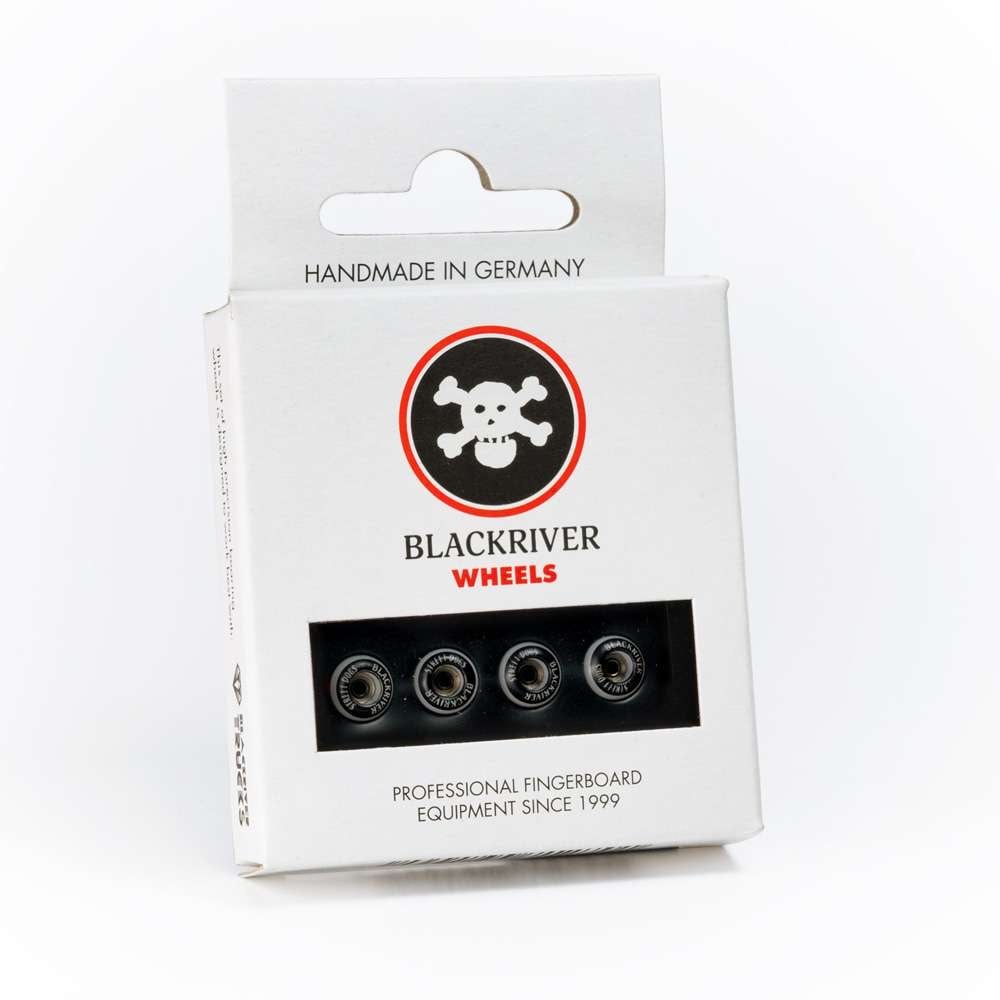 Professional fingerboard wheels designed, produced and assembled in Germany.
The Blackriver Wheels Street Dogs are characterized by a smaller contact surface. They are perfect street tech wheels, but can be used on any other surface.
The wheels have a high quality side print to give you a hyper realistic fingerboard feeling.