WHEELBASE MOD TOOL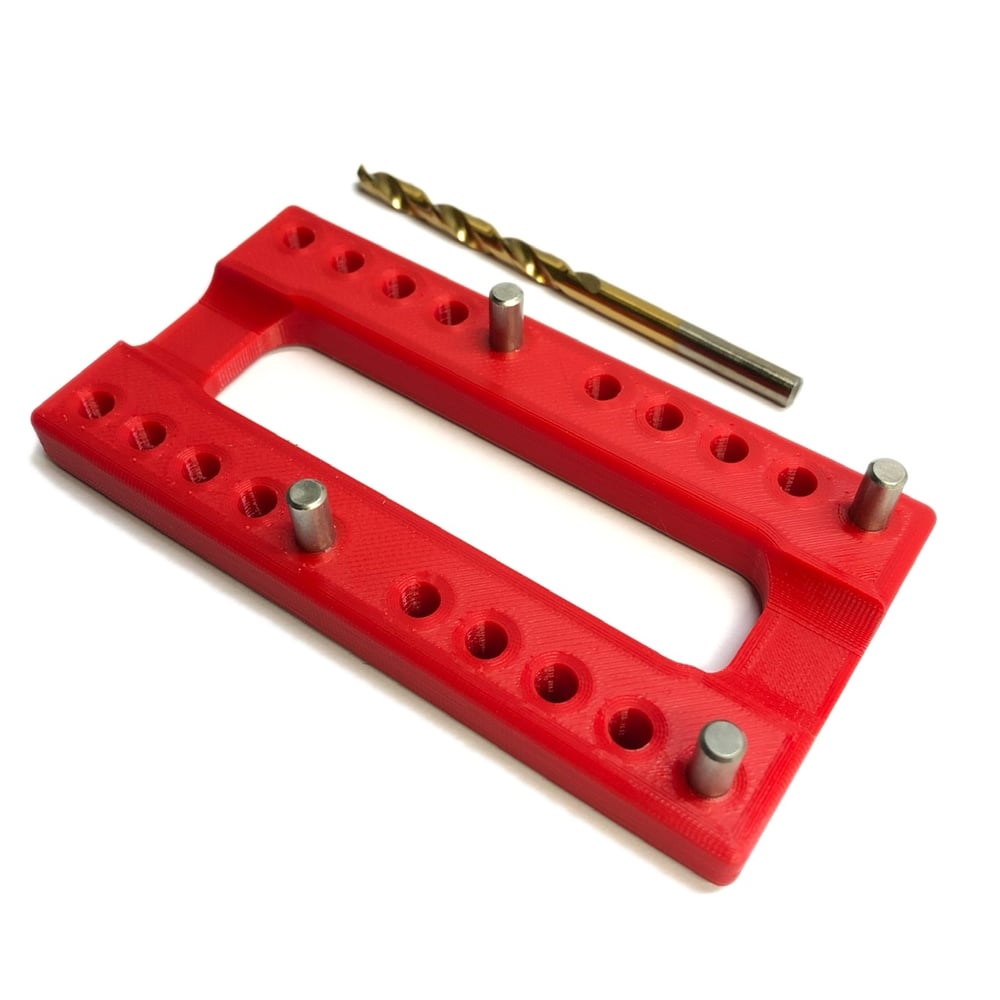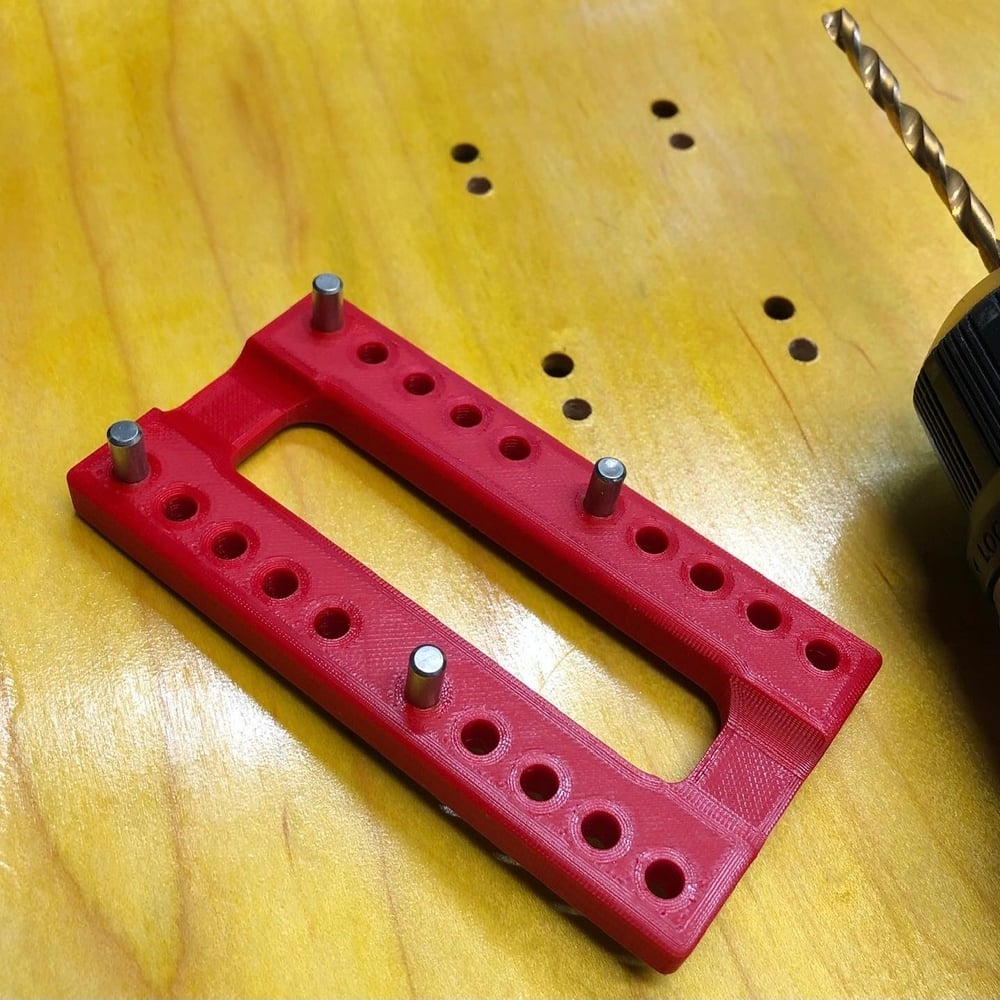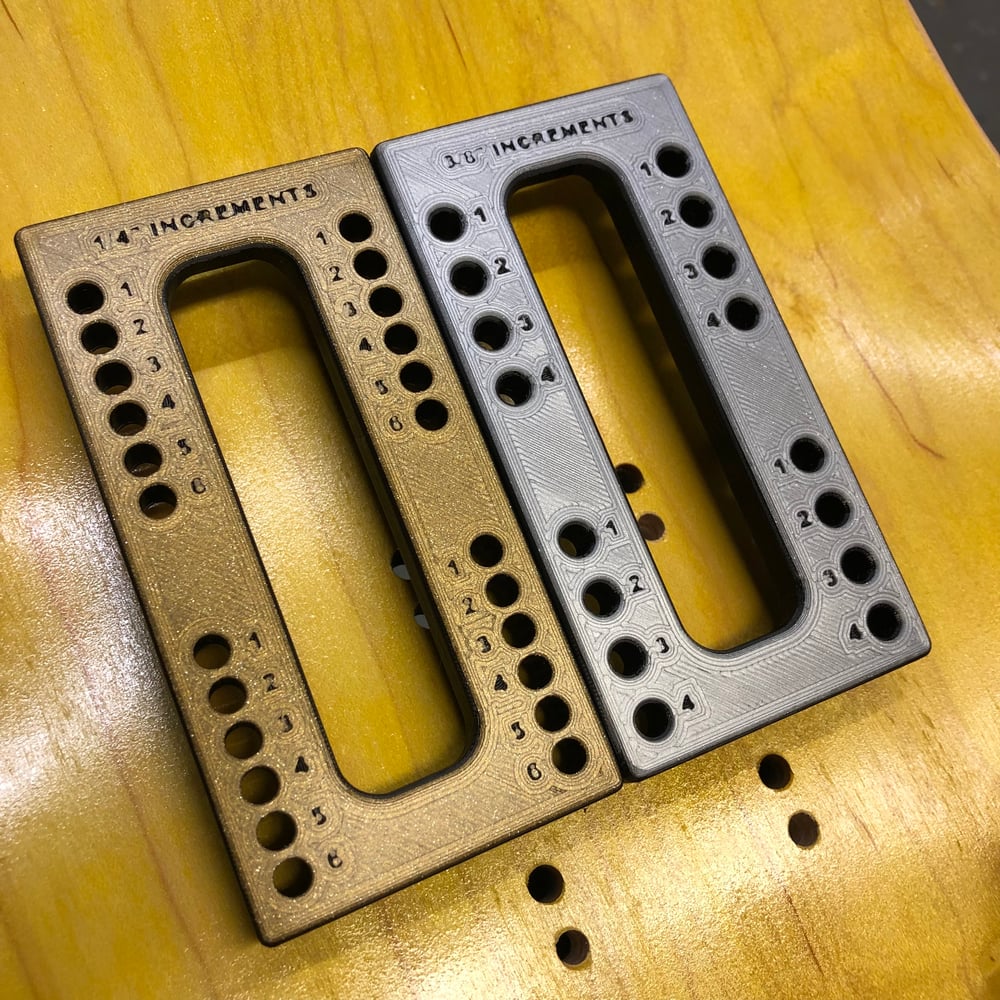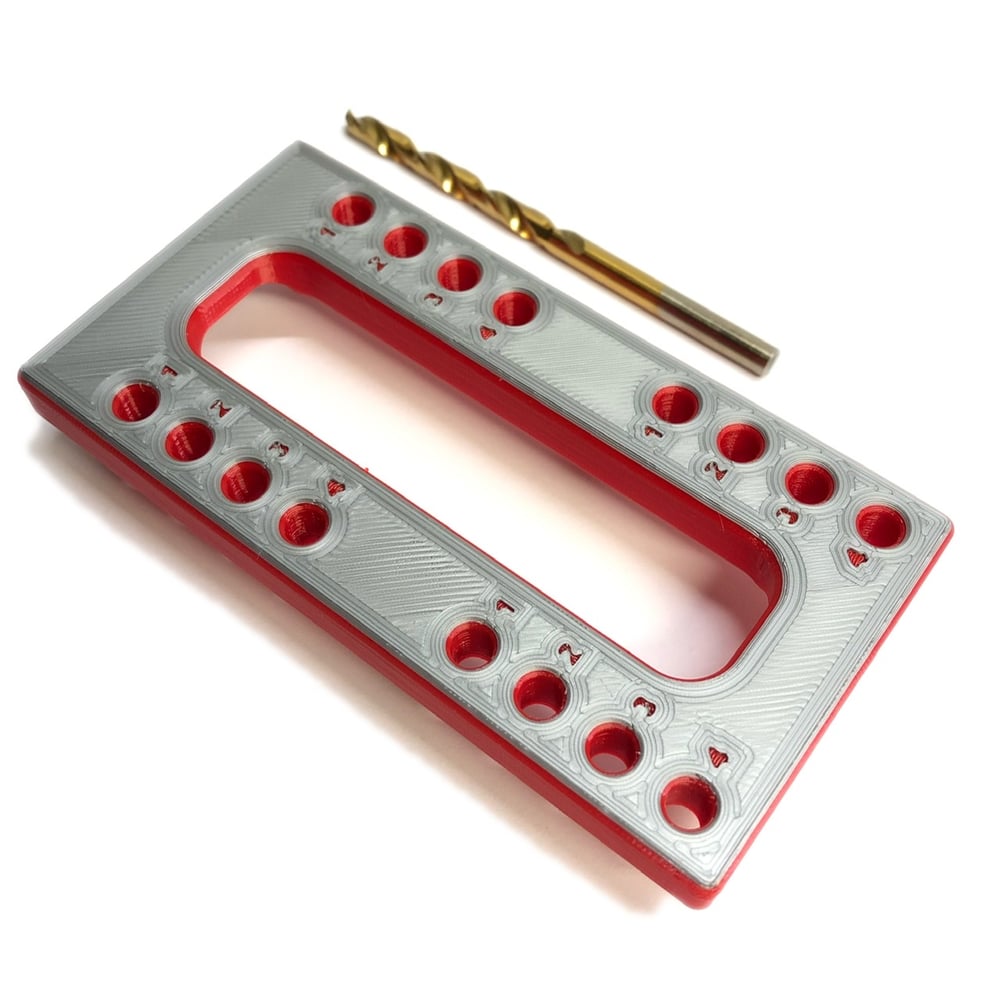 CHOOSE INCREMENT OPTION FROM DROP DOWN MENU
Custom tool to modify your skateboards wheelbase based on the existing truck mounting holes.
Items Included:
-Wheelbase Mod Tool
-3/16 Drill Bit
-Instruction/Suggestion Pamphlet
-A Dope Sticker
Note: It is not recommended to drill your holes 1/4" spaced from your original manufacturer's holes. This can decrease the strength and integrity of your skateboard as there will only be 1/16" or less of material between the holes. I have given you the 1/4" option based on requests. I am not responsible for any damage that may occur to your deck during or after you are making your modifications. The closest that I recommend placing new holes to the existing holes is 3/8". You can use the 1/4" version of the tool to experiment with other increments safely (1/2", 3/4", 1", etc.).